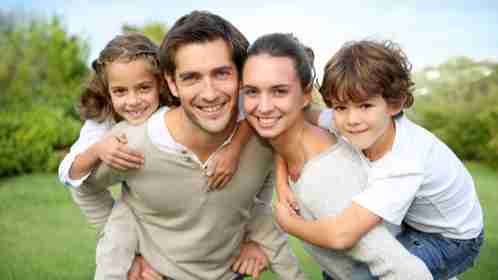 A nuclear family or elementary family or conjugal family is essentially a family which has parents (mother and father) and children.
Parenting is a process, not a learned behaviour. Raising a child in a nuclear family requires several measures, the most important of all being the sharing of responsibilities between both the parents equally.
Children in a nuclear family are more confident as they are more independent compared to children raised in joint families.
A joint family offers a lot of family time, so parents in a nuclear family should properly schedule their day to assure sufficient and efficient time for kids in the family.
Being in a nuclear family brings many responsibilities on parents' shoulders. This might drain you out, more if you are a working parent. This draining out will make you frustrated sometimes but it is very important to stay positive in front of your parents. The serious discussions can be limited to bedrooms between you and your spouse.
If you live in a nuclear family, it is important to maintain good ties with the extended family. This is because they will be at your help to look after your child when you cannot be present for your child.
Instead of relying on gadgets, invest in educational play boxes for your child which will aid your child's intellectual development.
Involve your kids in household chores. Nothing can be a better way to spend quality time with your kids. This also develops emotional, motor, social skills in your child.
Make sure to plan outings – even to the nearest park – once in a while. This will help you ease a bit and also give your child the time to bond with you.
In the end, it is up to parents to weigh the pros and cons of raising a child in joint and nuclear families and then decide what's best for their child(ren).
Relevant Blogs
A joint family is a large family where the grandparents, father, mother, uncle, aunt and their children live unitedly under one roof.
It can be a little tricky to raise twins or triplets. But with time, you sure will figure out everything.
Children are curious by nature and they will explore everything you have in the house. So it's better to keep a check on all the things you have in the house before the baby arrives.
A few things said in haste messes up a child's brain and have a huge impact psychologically.