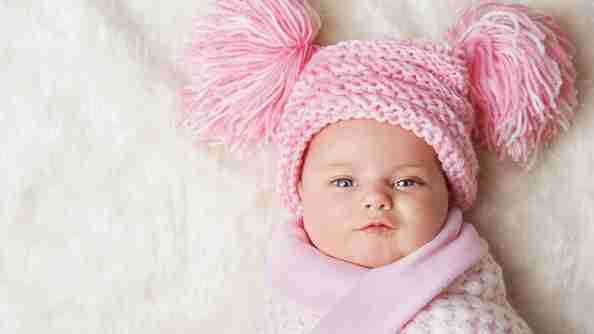 Taking the right precautionary steps before the arrival of any season will keep your baby safe and healthy.
Make sure to get your child fully checked before the winter starts.
Make sure that all heating appliances like geysers & heaters are in working condition.
Adequate warm clothing is essential but makes sure to NOT over-dress your baby as it can be extremely uncomfortable for him/her. Several thin layers will keep them dry and warm. Always remember to make them warm boots, gloves or mittens, and a hat. The rule of thumb for older babies and young children is to dress them in one more layer of clothing than an adult would wear in the same conditions.
Give warm water baths to your child. Make sure that there is a balance between the bathroom and the bedroom temperature so that your child does not get uncomfortable after the bath.
There should be no gusts of cold winds when you are bathing your baby.
Give adequate necessary vitamins and nutrients essential for proper growth to your child.
When riding/travelling in a car, make them wear thin, snug layers rather than thick, bulky coats or snowsuits.
Use sleep clothing for babies like warm one-piece sleepers or wearable blankets instead of loose bedding like blankets, quilts, pillows, bumpers, and sheepskins as they are a cause of suffocating deaths.
If a blanket must be used to keep a sleeping infant warm, it should be thin and tucked under the crib mattress, reaching only as far as the baby's chest.
Prevent cold and flu by getting kids to:
-Use soap and water: Washing their hands frequently will reduce the spread of germs.
-Cover their mouth: Sneezing or coughing into the bend of their elbows also helps prevent the spreading of germs.
-Get immunised: Keep vaccinations current, including the flu shot.
Include soup in your baby's diet. A healthy soup in cold weather will keep your baby warm.
Maintain your own hygiene: Make sure to wash and sanitise your hands before you attend to your baby every time. You need to stay healthy so that your child does not catch any infections because of you.
Use a Humidifier: When using a heating apparatus during winters it could rob the room of water vapour, making the air dry as well as your child's skin. Hence, install a humidifier in the room so that the moisture levels are maintained.
Make use of a moisturiser for your baby as your little one's skin will be extremely sensitive and the harsh atmosphere of the winter can make it dry. Opt for skin creams or moisturisers that are made for the baby's skin.
Protect your child from hypothermia. Hypothermia develops when a child's temperature falls below normal due to exposure to colder temperatures. As hypothermia sets in, the child may shiver and become lethargic and clumsy. Speech may become slurred.
If you suspect your child is hypothermic, call for an emergency at once. Until help arrives, take the child indoors, remove any wet clothing, and wrap him/her in blankets or warm clothes.
Another thing to keep your baby safe from is frostbite. Frostbite happens when the skin and outer tissues become frozen. This condition tends to happen on extremities like the fingers, toes, ears and nose. They may become pale, grey and blistered. At the same time, the child may complain that his/her skin burns or has become numb.
If you suspect frostbite, bring the child indoors and place the frostbite parts of his/her body in warm (not hot) water. Warm washcloths may be applied to frostbitten noses, ears and lips. Do not rub the frozen areas. After a few minutes, dry and cover the child with clothing or blankets. Give him/her something warm to drink. If the numbness continues for more than a few minutes, call your doctor.
Relevant Blogs
Taking the right precautionary steps before the arrival of any season will keep your baby safe and healthy.
Taking the right precautionary steps before the arrival of any season will keep your baby safe and healthy.