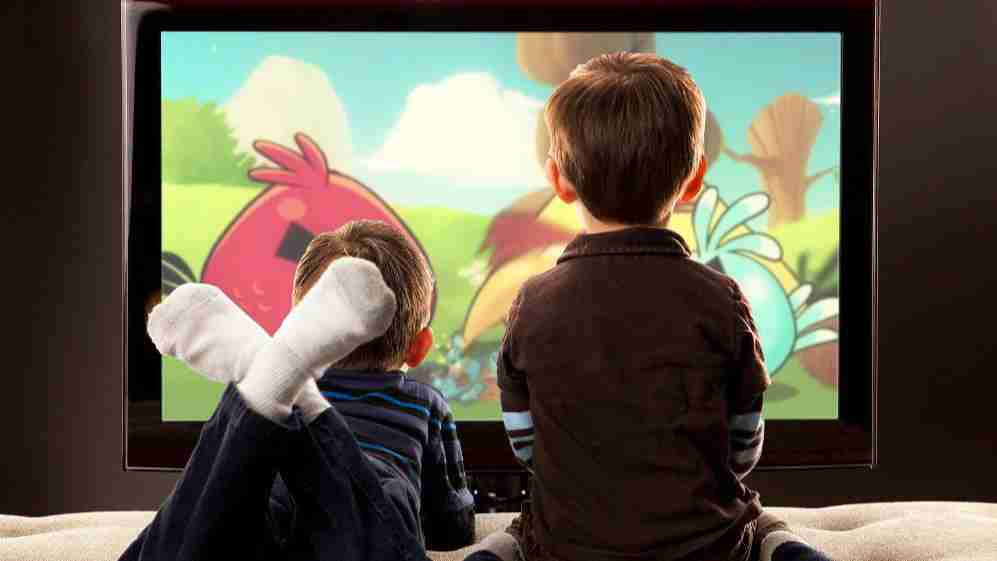 Watching cartoons can both negatively and positively influence children. Along with being the best educator, Watching TV can surely encourage children to become aggressive and violent. Hence, the cartoon industry is believed to influence a child's brain as well as physical development.
Are there any psychological effects on children watching cartoons on TV or mobile?
Cartoons are the most popular entertainment for children. Earlier children would spend time outside playing with their friends, compared to now where they choose to spend time in front of the TV, watching their favourite Cartoons for hours. Ever since the emergence of the cartoon industry, it has been noted that watching cartoons can have both negative as well as positive impacts on a child's psychological growth along with their physical growth.
Positive Impacts:
Early Education

: Preschoolers can get help to learn alphabets, shapes, numbers, and colours while watching TV. Undoubtedly, television can be an excellent educator and entertainer. The moving, talking pictures and colourful visuals make learning interesting and fun for kids.

Cognitive development:

Watching TV and cartoon can help in the development of cognitive skills in kids. Skills such as logic and reasoning ability, visual and auditory processing, and sustained and selective attention of a child are developed and enhanced in kids.

Linguistic skills:

Watching cartoons in different languages can assist children in not just learning different languages but can also help them improve their pronunciation and their manner of talking.

Creativity:

watching cartoons enhances creative thinking in children. They may start thinking of new creative ideas like stories, characters, situations, etc on basis of cartoons they watch.

Morals and Culture:

Mythological cartoons can introduce children to their religion and culture. Many cartoons end with good lessons of morals like kindness, caring and compassion.
Negative Impacts:
Violent Behavior:

Kids who watch violent acts are more likely to show aggressive behaviour and also may fear that the world is scary and that something bad will happen to them. Also Because Cartoon characters display no more than little harm during violent scenes, children may believe that no one gets hurt or feels pain since cartoons escape unscathed after experiencing violence or an accident.

Less-empathetic behaviour:

Few cartoons characters display a lack of empathy and rude/ disobedient behaviour towards others. Kids might mimic this behaviour and challenge their elders when they are disciplined for bad behaviour.

Rough Language:

Few cartoon characters make use of rough language, as a result of which children begin to use foul/ rough language in their day to day life.

Anti-social behaviour:

Several cartoons encourage antisocial behaviour and give wrong messages to kids. Cartoon characters often display risky behaviour, such as smoking and drinking, and may also reinforce gender-role and racial stereotypes. These can affect a kid's behaviour and make them believe it is normal to be aggressive, spoiled, or violent. cartoons may be the reason for many children to even become bullies in schools.

Health Issues:

Children who consistently spend more than 4 hours a day watching TV are more likely to be overweight. They watch cartoons even when they eat because many parents believe it gets easier to feed babies watching television. Health issues arising due to sedentary lifestyle and inactivity for hours include obesity, vision problems, and nutritional deficiencies due to bad food habits.

Role models:

From a very young age children start to mimic their role models. A role model is someone who either inspires and motivates the kids or discourages and admonish them, thereby shaping their character and personality as adults. Children often idolize their favourite cartoon character which could be Often a misleading role model that encourages the wrong habits or displays insensitive behaviour towards others. This kind of impact of cartoons on children's psychology can often lead to devastating outcomes and result in kids being withdrawn, uncommunicative, antisocial, or unruly.
Tips for parents:
To make cartoons a healthy entertainment and a good and effective source of learning for kids, parents should pay more attention to providing selected cartoons to their kids that could positively influence them.

Parents must control the time children spend watching TV. They can choose appropriate cartoons for their kids. It would be better if parents also regularly watch and discuss the characters of cartoons with children. This way they will not only keep their kids away from violence but also direct them to different activities.

Lastly, it is recommended for parents to avoid placing their kids in front of screens while they're eating.

Let's protect kids from the negative impact of Television media! Because healthy kids mean a healthy future!