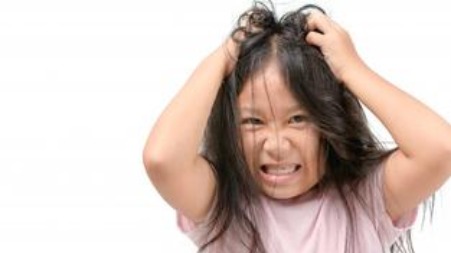 Here are Dandruff Symptoms, Causes, Treatment, and Home Remedies.
The small pieces of dead skin that are found in hair, which normally result in white flakes or even itchiness, is called dandruff.
Causes:
Improper shampooing
Malnutrition
Sensitivity to hair products
Eczema fungus
Dry skin
Stress
Symptoms:
Visible dry white flakes on your child's scalp or outfits
Continuous itching of the scalp area
Red patches on the scalp
Dry scalp
Itchy scalp
Hair loss (temporary)
An oily area on the scalp
Treatment:
Medicated Shampoo
Keep your child hydrated
Proper nutrition
Separate combs and towels for your child
Following are a few suggestions which might help to reduce dandruff in your child's hair:
Avoid overusing chemical shampoos: Over use of shampoo or baby wash can lead to skin problems. It can build up on their scalps and cause dandruff.
Gentle exfoliation: Gentle exfoliation may be appropriate to help shed the scalp of excess skin. First, apply a small amount of gentle baby shampoo and massage it into the scalp and then exfoliate with the soft bristle brush once in a while when you wash their hair.
Baby oil/ Lotion: Rubbing a few drops of mineral oil or lotion into the scalp and letting it sit for a few minutes before brushing and shampooing the child's hair will be helpful. Try and keep baby's scalp well hydrated with baby oil/lotion.
Dandruff shampoo: In some situations if the dandruff persists, talk to your baby's paediatrician and as per his/her guidance you can use any mild dandruff shampoo for your baby.
Home Remedies:
Tea tree oil
Aloe Vera
Coconut Oil
Lemon juice mixed with coconut oil
Mixture of yogurt, egg yolks, and honey
Baking soda mixed with water
Oiling the scalp
Relevant Blogs
Hair massage with oil is beneficial in several ways.
Children below 3 years usually do not suffer from hair lice. If they do, proper shampooing of their hair and an oil massage is helpful for them.
Hair-fall can be irritating. Understanding the right cause is important so that right remedy can be applied.
Children tend to get careless about taking care of their hair. Proper diet and hygiene helps a long way in healthy hair.