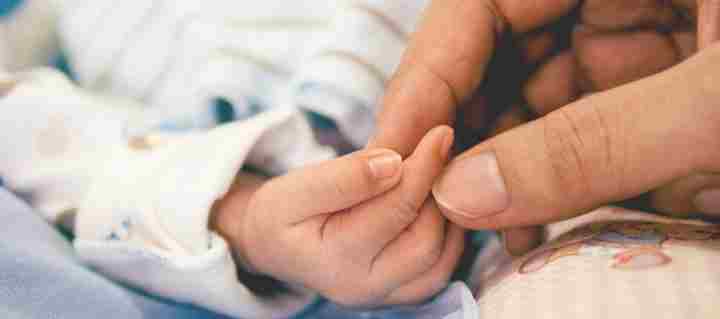 Here are SIDS Causes, Risk factors, Diagnosis, Treatment, and Prevention.
Sudden Infant Death Syndrome (SIDS) is also known as cot/crib death. As per the name, it is a sudden unexplained death of a child under 1 year of age with no explainable reasons after a thorough biopsy. SIDS is more likely to occur between 2 to 4 months of infants. SIDS is more prevalent in boys. Most SIDS deaths occur in the winter.
Causes: The cause of SIDS is unknown. Researchers believe that low levels of oxygen or a build-up of carbon dioxide in the blood might be the reason behind SIDS. When babies sleep face down, they may re-breathe exhaled carbon dioxide and so the CO2 levels rise in the blood.
Risk factors of SIDS:
Sleeping on the stomach.
Being around cigarette smoke while in the womb or after being born.
Soft bedding in the crib.
Multiple birth babies (being a twin, triplet, etc.).
Premature birth.
Having a brother or sister who had SIDS.
Mothers who smoke or use illegal drugs.
Being born to a teen mother.
Short time period between pregnancies.
Late or no prenatal care.
Diagnosis: A baby is determined to have died from SIDS if no cause of death can be identified.
Treatment: There is no treatment available for SIDS as of yet.
Preventive measures:
Put your baby to sleep on his back.
See that you don't put extra pillows, blankets or bumper pads in the bed with the baby.
See the baby doesn't get too hot.
Always use a firm sleep surface for baby's the bed.
Keep your baby away from smoke and smokers.
Use of pacifiers reduces risk of SIDS, although the reason is unclear.
Relevant Blogs
A child gets nutrients and oxygen through the umbilical cord when the baby is in the womb but after birth the umbilical cord is not needed. Read more to know how you can take a little extra care.
Couples facing infertility problems can opt for IVF.
Kangaroo care is a method of holding a baby that involves skin-to-skin contact with the mother.
Here are Heart Defects Symptoms, Causes, Diagnosis, Types, Risk factors, Complications, Prevention, and Treatment.
Premature babies are prone to more health risks than full-term babies.
Premature babies require more care in their upbringing at least for the first few years.
Saliva drooling is very common among children and usually resolves by the age of 2 years.
Many children have a problem of reflux (spitting/vomiting out the food) when they go to sleep. Certain sleep positions will help with this problem.
A breastfeeding child chokes when (s)he takes more milk in mouth than (s)he can gulp down.
Crying and colic are not the same thing and so it is important to identify the difference and address it.
Circumcision is not necessary but the decision depends on personal beliefs.