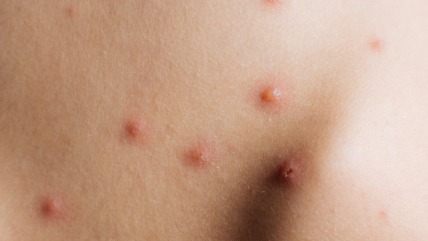 It is rare that your child would get pimples or acne at this age. If it does happen, it is always advisable to consult your paediatrician.
It is very for children to get acne between the age of 0-6 years. Generally it affects on the onset of puberty (puberty is the age where children reach sexual maturity).
But it can occur at any age out of hormonal imbalance or sensitive skin. There is no natural remedy for pimples.
Things you can follow to reduce pimples:
Make your child drink enough water.
Wash his/her face a few times during the day with clean water.
Follow healthy lifestyle.
Reduce the intake of oily, fried, and spicy food.
Bee Suggestions
Dealing with rashes properly helps soothe a child.
Itching, if not treated at the right time can intensify and irritate a child. It is better to consult your paediatrician at the right time.
Fungal infections are very rare among children but you can always prevent it from happening by following proper measures.