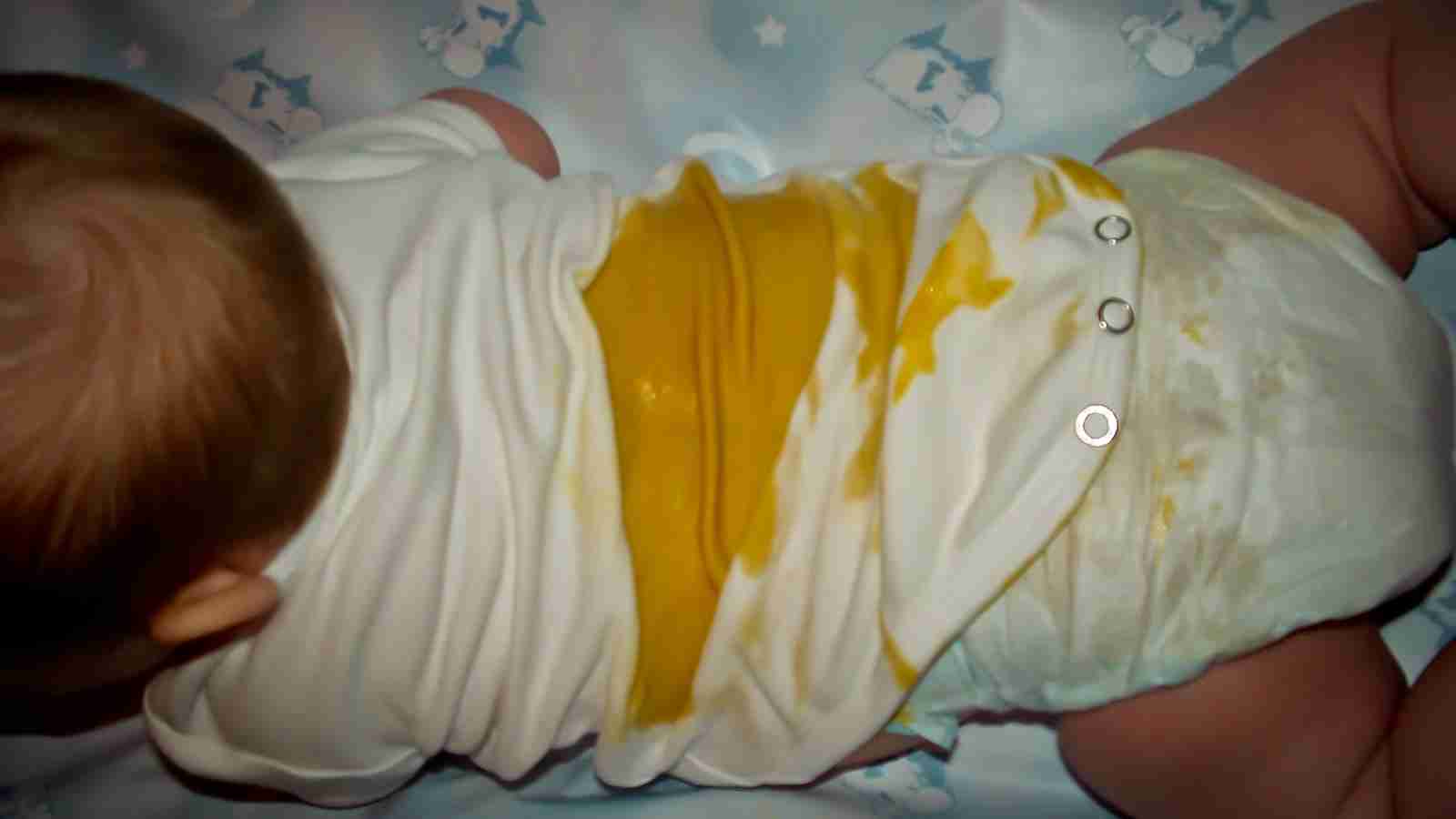 Lactose overload happens when the milk is not digested properly.
If your baby has green, foamy or frothy, explosive stools and pain, it might be a case of lactose overload. Lactose overload can happen when your baby gulps a very large quantity of breastmilk either due to a long gap between the feedings or due to an oversupply of milk.
Healthy babies are able to break down the lactose in normal volumes of milk. The presence of fat in the milk ensures the slow movement of milk through the gut. But if your baby consumes a lot of milk that is relatively low in fat, it can rush through the digestive system without being digested. This can cause the problem of gas causing pain and frothy stools.
If you suspect lactose overload, try to check your baby's latch. Try different positions to feed your baby if you have a problem of oversupply of milk. Try frequent feeds as your baby to avoid build up of watery low fat milk. If the problem persists, you know what to do, head straight to your doctor.
Relevant Blogs
Breastfeeding after having a C-section delivery can be difficult due to the painful wound.
It is possible to have an oversupply of milk.
For starters, most mothers find it difficult to stick to one position for breastfeeding. But with time, it gets better.
Relactation is when you resume breastfeeding after you have stopped it because of any unavoidable reasons.
A cleft occurs because the tissues of the baby's face and mouth don't fuse (link) properly.
The beginning is always tough, but it does get easier with time. Find out more in the full article.
Thrush is a fungal infection that causes severe pain in both nipples and breasts after feeds.
Many babies have a favourite side to feed on. However, if you are experiencing a problem with that, the situation can always be improved.
Improper latching leads to an underweight child. Hence it is important to make sure that your child is latched well.
For the first few weeks, infants need to breastfeed eight to 12 times per day. That is once every two to three hours, day and night.
Worried about whether you are feeding the child enough? Look for the signs that your child gives.
It is important to breastfeed a child till 1 year. It is not advisable to give formula milk before the age of 1 year.
Using a breast pump is a personal choice.
Breastfeeding can sometimes get overwhelming, not just emotionally, but physically too. Nipple care is very important for the first few months of feeding.