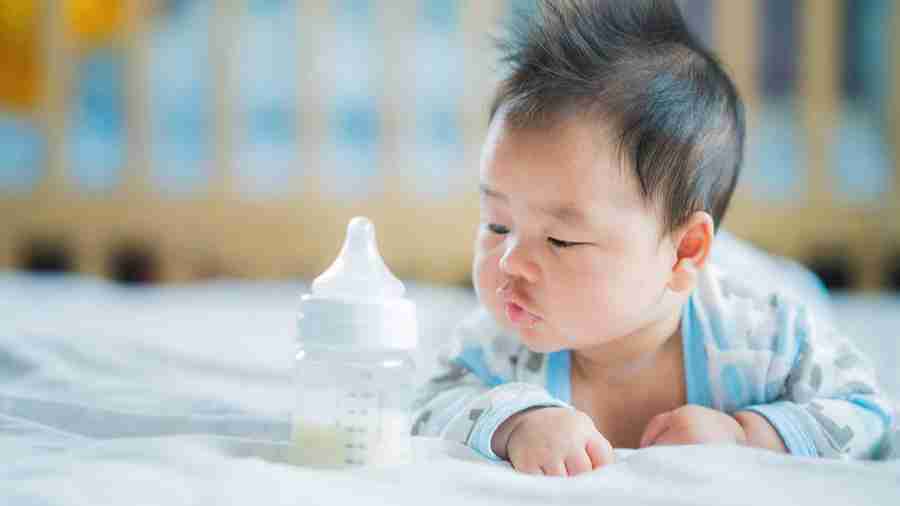 Irritability is probably the most common signs among babies that indicates a child is hungry.
Newborns and infants cannot inform when they are hungry. Some of these signs are subtle hints that will tell you when the child is hungry:
The baby is putting fingers in mouth
Sucking lips or tongue
Making little crying sounds
Getting restless
Avoids other family members and only wants to be with mother
Some babies are too sleepy and do not show any signs of hunger, but wake them up and feed the baby at least 8 to 12 times in 24 hours.
Babies often get hungrier than usual (every hour) during the growth spurt. Growth spurt is the time when the baby is physically growing; it lasts for 2-3 days. Growth spurts occur periodically, within 7-10 days of birth, 2-3 weeks, 3 months, 4 months, 6 months and 9 months.
Relevant Blogs
It is very important to maintain a balanced diet for the proper growth and development of the baby. Going gluten free or not is an individual's choice. It is better to look into the pros and cons before taking the decision.
Kids tend to skip chewing and try to swallow the food directly. Do not get angry, try to be patient and address the problem.
For overweight children, you cannot just take away interesting food altogether. It needs to happen gradually over the time.
If your child does not like milk or takes time to have a glass of milk every morning, do not get impatient.
When a child is ready to eat food on its own, (s)he will give you signals. Look for the signals and you will know how to help your baby.
It is not right to completely put the blame on kids for their disinterest in healthy food. As parents, we need to reflect on ourselves and take necessary measures for the same.
Sugar is a very tempting food item. Keep the sugar intake in check since the first day a child learns to eat; this way things will not out of hand.
Underweight children require foods and diet that can provide them with enough nutrition and sufficient calories.
You can gradually make your fussy eater child accustomed with all kinds of food.
Introducing food at the right age will make your child habituated with eating all kinds of food.
Children learn from your behaviour. Changing your eating habits will help them develop healthy eating habits as well.
Gradual introduction of different foods leads to proper development in children.