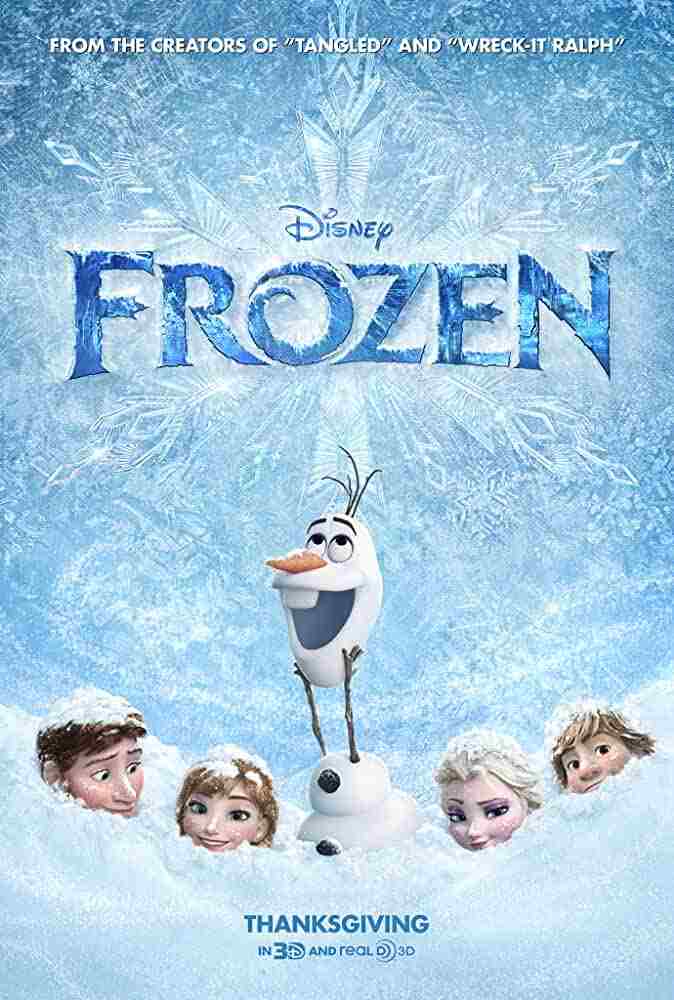 Moral: friendship, sisterhood, love, trust
Duration: 1h 42m
Language: English
What's in it for you and your child?
Frozen is a story about two princesses Elsa and Anna. When their parents die in a storm the elder sister Elsa is crowned the Queen. However, Elsa has her powers that she wants to hide and Anna just wants to be free and explore. As Elsa's powers escape her control and understanding, she isolates herself from her kingdom. Her sister Anna sets out to bring her sister back which begins a new adventure as other forces try to capture their kingdom.
Children can learn the importance of fighting for their loved ones as Anna and Elsa. Throughout the story, Elsa goes from being cautious and secretive about her powers, even being fearful of them to accepting them and learning to use them properly. Children can learn that self acceptance is the only way to grow within ourselves.
Bee Suggestions