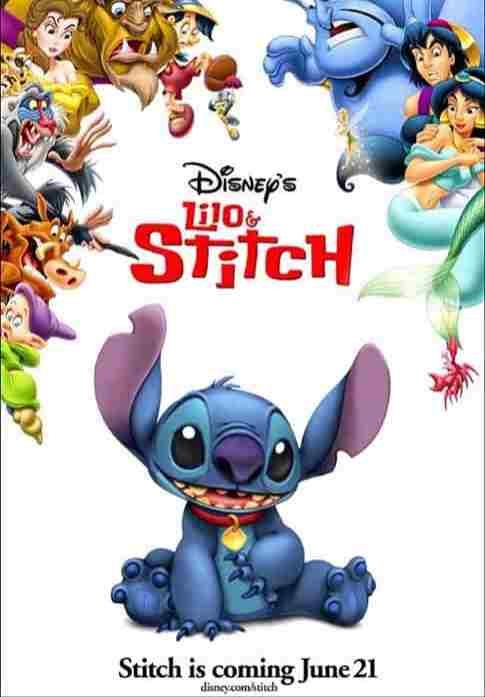 Moral: friendship, sharing, respect
Duration: 1h 25 minutes
Language: English
What's in it for you and your child?
Lilo meets a little animal whom she takes as her pet. However, the said pet is an extraterrestrial animal who is hiding.
One of the most quoted lines from this movie is "Ohana means family. Family means no one gets left behind." And like most Disney stories, this one teaches us many basic life lessons. The quote itself teaches us that families stick together through all times and your family does not only consist of the people with whom you are bonded by blood.
Children learn that Stitch is very different from everyone else and his adventures in the film helps children understand how to accept our own strangeness as well as being patient with people who are not like us. By the end of the film, we are all a part of Lilo and Stitch's Ohana and look forward to their adventures ahead.
Bee Suggestions