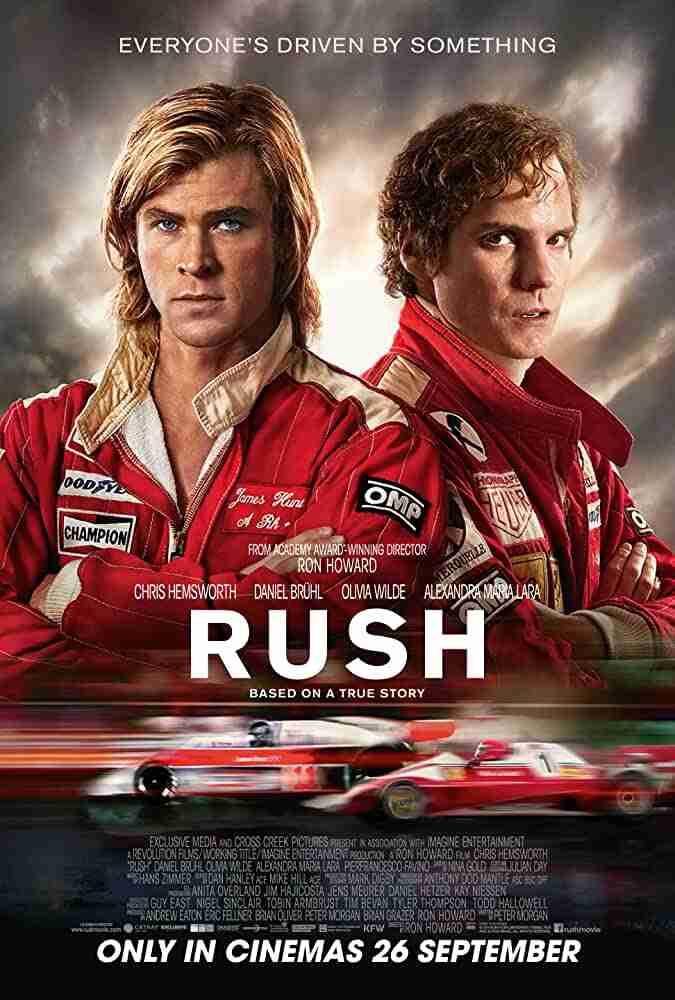 Moral: Balance, competition, confidence, Courage, Curiosity, dedication, Effort, faith, hard work, hope, passion, success
Duration: 2h 3m
Language: English
What's in it for you and your child?
James Hunt and Niki Lauda, two extremely skilled Formula One racers. The story follows their distinctly different personal styles on and off the track, their loves and the astonishing 1976 season in which both drivers were willing to risk everything to become world champion in a sport with no margin for error: if you make a mistake, you die.
Why you and your child should watch the movies?
Sports movies can be inspiring and uplifting which teaches some of life's most important lessons. It generates immense energy and power and forms positives attitudes which are very necessary for real life. A good sports film is not only about losing or winning on the field, but it also speaks about the deep meaning associated with the sports itself. Sports films appreciate the struggle of the participants by showcasing losers as temporary pain to achieve greater rewards in the future. Sports films understand human emotions which results in a positive attitude in the way we think and live in society. The characters that depict the issues in the sports films transcend the human realities of racism, gender, policies that are very prominent in this fast-moving societies of today.
Relevant Blogs