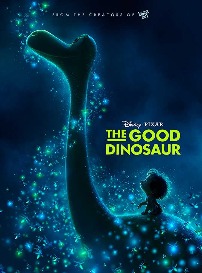 Moral: bravery, determination, empathy, kindness
Language: English
Duration: 1h 40m
What's in it for you and your child?
The movie has an amazing storyline. It is a story of friendship, longing for family and overcoming fears. It has clever humour. A good film can't be just silly. It invokes every emotion. Real life situations can be scary, as a parent we don't want that for our child but this is not what we can avoid always. Through such movies you can comfort your child how (s)he too can act brave and overcome situation when something scary happens in his/her life. You can pause whenever you feel like and explain to them that it is okay to be afraid. Everyone gets scared, but the right thing is to learn how to overcome it.
Note: We suggest you watch this beautiful fun movie with your child. You can invite their grandparents too and have a family time together watching movies. For sure this will stay with them in their lovely memory box.
Bee Suggestions