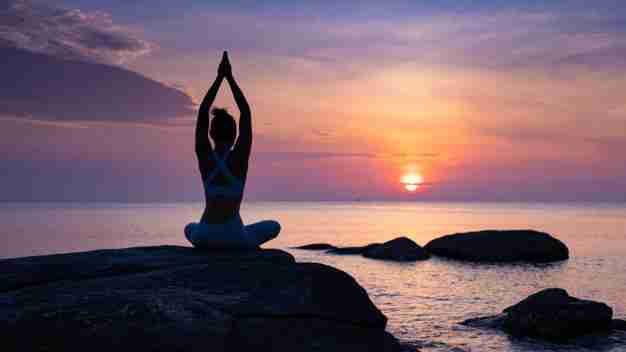 International Day of Yoga is celebrated on 21st of June every year.
United Nations (UN) recognises International Day of Yoga every year on 21st of June. This day provides an opportunity to raise awareness about the positive effects of yoga on body, mind, and soul.
Take this day as an opportunity to develop the habit of yoga in your child. Here are a few simple yoga asanas kids can do:
Tadasana or Mountain pose
Utkatasana or Chair pose
Balasana or Child pose
Anand Balasana or Happy Baby pose
Bhujangasana or Cobra pose
You can also do pair yoga poses with your child:
Partner Breathing exercise - carry out deep breathing exercise with your child. This will help you bond on a spiritual level.
Partner Tree pose - this is a normal tree pose but just with you and your child holding hands.
Baby Whale pose - this is a normal cobra pose but with your child on your back. You might want to try this only with very young kids.
Double Downward-facing Dog pose (Adho mukha svanasana) - this is the same old downward-facing dog pose where your child does this pose and you do the same pose over your child.
Double Easy pose - this is a normal easy pose with a twist. You need to first sit in this pose and then your child too sits in the sme pose but on your lap.
You can also check out our individual articles in the application on different yoga poses with their benefits. Explore the yoga poses under "Exercise" category.
Happy International Day of Yoga to you!
Bee Suggestions
International Dance Day is celebrated on 29th April every year.
World Heart Day is celebrated on 29th September every year.
World Energy Conservation Day is celebrated on 14th December every year.
World Paper Bag Day is celebrated on 12th of July every year.
Global Day of Parents is celebrated on 1st of June every year.
International Day of Families is celebrated on 15th of May every year.
World Cheese Day is celebrated on June 04 every year.
Thanksgiving Day is celebrated on 26th November every year.
World Oceans Day is celebrated on 8th of June every year.
World Health Day is celebrated on 7th April every year.
World Sleep Day is celebrated on 12 March every year.
Indian Army Day is celebrated on 15th January every year.
National Doctors Day is celebrated on 1 July every year.
World Chocolate Day is celebrated on July 07th every year.