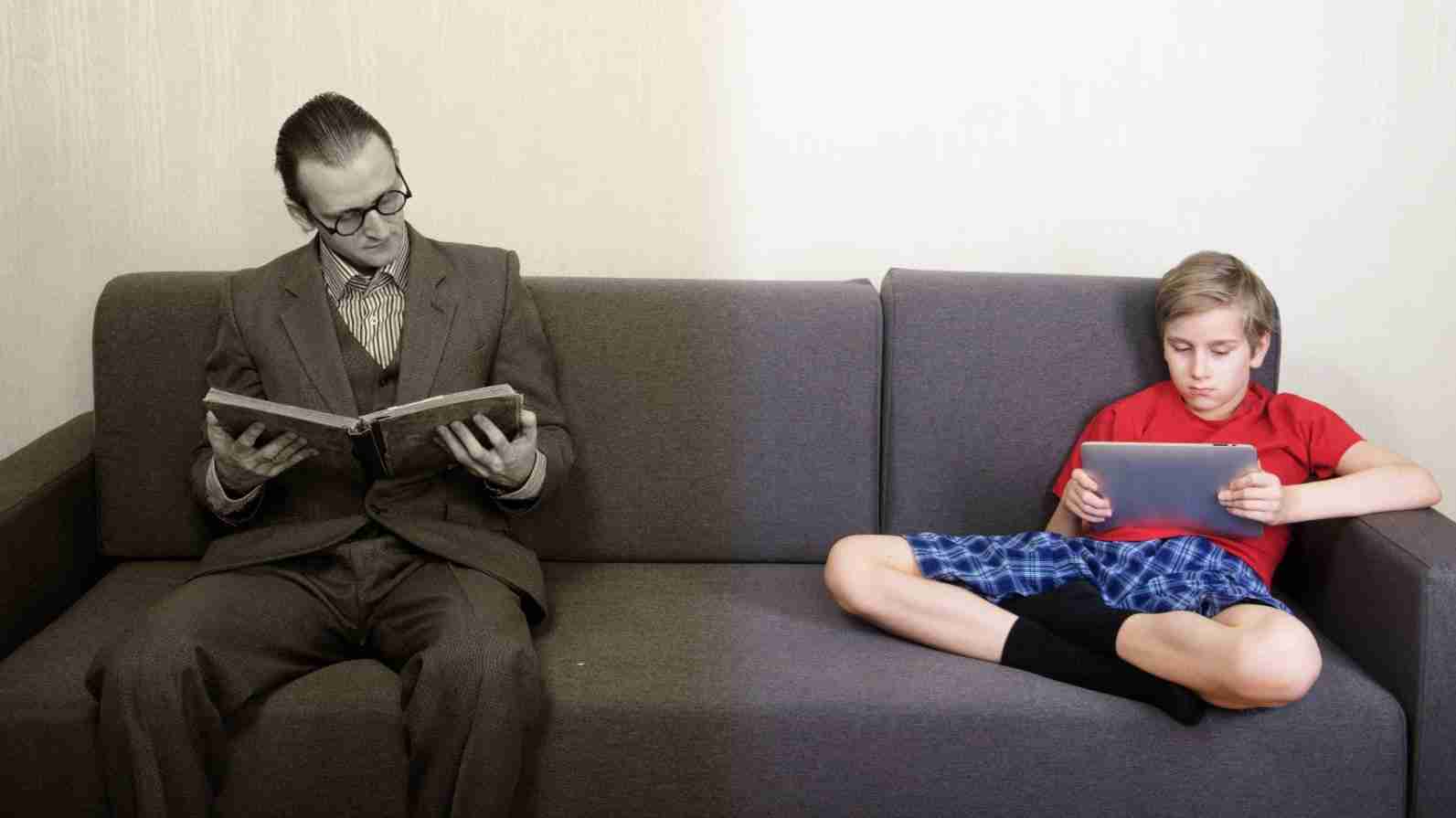 The generation gap not only exists between parents and children but also between grandparents and grandchildren too.
The generation gap between kids and their parents: We can't expect a five-year-old to understand you, so obviously, it is you who has to understand and make changes to bridge the gap.
Always listen to your child carefully. Make him/her feel heard. Unless you listen to them, how else would you understand them?

Take an interest in their daily activities.

Involve them in your life.

Respect them and their decisions.

Love them unconditionally.

Don't be judgemental.

Do not label them.

Accept and respect the differences.

We all have been brought up in different backgrounds and cultures. Our belief systems have been conditioned as per our surroundings, so to bring any change in it is a difficult task for anyone. It is not easy to accommodate people with different mindset and ideologies. So give time. And take time. The more you try and accept them, the easier it becomes to bridge the gap.
The generation gap between kids and their grandparents: Most of the time, this is not a big issue as grandparents always show love and pamper their grandchildren when they are young. But in some cases, when the grandparents are strict and opinionated, this situation may arise. In other cases, the child may feel that the grandparents are not approachable due to their age difference.
What you can do is:
Encourage communication between the younger and older generations.

Give grandchildren and grandparents opportunities to learn new skills and methods of doing things together like gardening or reciting prayers. The child can teach mobile operations to their grandparents.

Encourage children to accept people of all ages.

Teach your children to respect their elders and their opinions.

Engage them in fun activities like storytelling and reading books.
Relevant Blogs
Having a baby would have changed your day-to-day lives. But it may affect your relationship too. According to research, about two-thirds of couples become unhappy with their relationship within three years of having a child.
Getting caught in the act is awkward for a child as well as the parents.
A child's thought process is majorly influenced by the people around him/her.
It is impossible for a parent to not get angry with children during their parenting journey. Maintain your cool and things will get back to normal.
The problem of stammering bothers parents a lot. The problem of stammering can be improved upon by following a few tips.
Many families observe that children don't want to spend time with their grandparents. This can be improved with a few steps.
Neglect is most of the times unintentional. So keep a check on yourself and also on your child to make sure your child is not getting sidelined because of your other responsibilities.
Children, by birth, do not know gender bias. Hence it is important to not unknowingly introduce gender bias to children.
Mothers tend to get cranky during the day because it is difficult for them to get sound sleep with the little one around.
Addiction/obsession is not something which can be immediately worked upon.
Choosing the right caretaker for your child is difficult but not impossible.
In times of stress, it is important to let your child know that you are there for them.
Aggressive partners make it difficult for children to live openly. Children usually stay away from aggressive parent and are affected negatively.
Conflicts between parents and grandparents are bound to happen but this should not affect your baby in any way.
Early years of childhood have a great impact in grooming stable and successful adults.