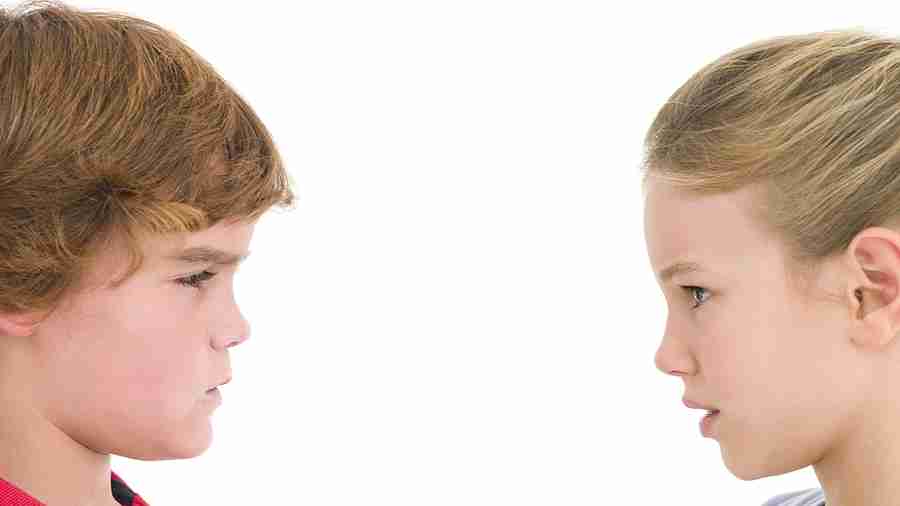 A child's thought process is majorly influenced by the people around him/her.
Friendship is one of the pillars of living a happy life. If your child is not able to make friends in general, it might be because (s)he is an introvert. But if your child is choosy about the gender of his/her friends, it is a different issue altogether.
Parents also have an influence on children when it comes to making friends of the opposite gender. A lot of times parents pass comments like "You are a boy, why are you playing with girls?" and vice versa. Hence, consciously or unconsciously parents are responsible for developing gender bias in their tiny minds.
Be open-minded and let them be free.
Let them explore the possibilities and consequences rather than you imposing your learning on them.
Do not constrain their thinking and let them choose their friends on their own.
Avoid passing comments like "blue is the colour of boys and pink of girls" or "girls cry a lot but boys do not". Such statements unconsciously make children bend towards their own gender.
Without your constant inputs, gradually they will learn to make friends of both the genders.
Friendship is about understanding and comfort. Everyone has a natural tendency to be comfortable around men, women, or both. So for the child also it's the same.
Unless you or the society doesn't put this gender bias in their head, they treat everyone (either a girl or a boy) as equal.
Bee Suggestions
It is impossible for a parent to not get angry with children during their parenting journey. Maintain your cool and things will get back to normal.
Addiction/obsession is not something which can be immediately worked upon.
There is a difference between talented child and a gifted child.
It is difficult to talk about money matters with children but it must be done.
The generation gap not only exists between parents and children but also between grandparents and grandchildren too.
Many families observe that children don't want to spend time with their grandparents. This can be improved with a few steps.
Neglect is most of the times unintentional. So keep a check on yourself and also on your child to make sure your child is not getting sidelined because of your other responsibilities.
Having a baby would have changed your day-to-day lives. But it may affect your relationship too. According to research, about two-thirds of couples become unhappy with their relationship within three years of having a child.
Mothers tend to get cranky during the day because it is difficult for them to get sound sleep with the little one around.
Choosing the right caretaker for your child is difficult but not impossible.
Every individual has different thought and opinions hence arguments between parents regarding the parenting of their child(ren) are bound to happen. But that doesn't mean that there's not a way out.
A parent's mental health is of the top most priority when it comes to parenting. A healthy mental space leads to a happy and healthy bond between a parent and a child.
Mouthing or putting everything in mouth is very common. It signals growth so do not worry much.
Conflicts between parents and grandparents are bound to happen but this should not affect your baby in any way.