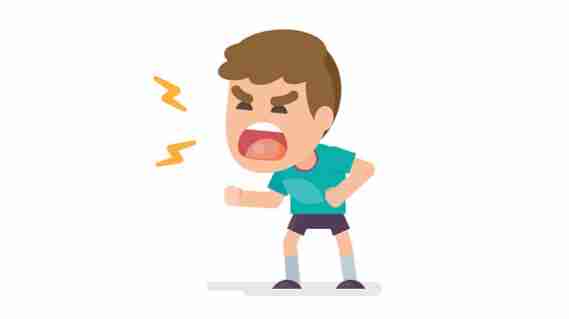 Shouting only makes matters worse, be it you or your child.
Before asking them to stop shouting, identify from where they learned it. Usually, children learn such behaviour from home itself or from their surroundings. If as a parent, you are yelling at your child, the first thing you need to do is stop shouting at your child. Child models your behaviour. What they see, they learn. If you have screamed at your child for a certain thing, they learn that screaming at people gets the task done. Once they learn to yell, it's difficult for them to unlearn.
Steps you can take to stop your child from yelling:
Face to face communication: Whenever you talk to your child, look them in the eye and calmly convey your message. Do not make faces. Stop staring and glaring at them. Always, go near to your child or call them near and then talk calmly. Do not show a frustrated or angry face or use abusive language.
Use a timetable to avoid conflict: When the time table is pre-decided there are fewer chances of conflict and anger and frustration. Gradually, the child develops the habit of accepting the time frames for particular activities and follows it. Stay flexible and understanding if your child fails to follow the timetable once in a while.
Walk out of the argument: In instances where the child is yelling, tell them, "It is not right to shout and yell at others. Let's calm down and then talk". Don't sound stubborn but be firm.
Set an example: Yes! We know the situation is frustrating and triggering for you, but this is your test. Maintain your calm and composure during the argument. This may seem difficult but with practice, you will learn it too.
In cases of toddler's yelling there are few points that need to be considered:
Toddlers scream just to check their ability to scream and experiment. It might be a fun thing for them.
Sometimes they yell to grab attention or to have a toy. In short, they yell to show the power and make you believe that you either fulfil their wish or they will shout and get it. In such cases, if you do what they ask just to escape their shouting, you are making a huge mistake. Be firm and calmly tell them whatever they do, you would only listen to them when they lower your voice.
At times they might be really uncomfortable in some situations so always make it a point to first ask them the issue and then respond accordingly.
Relevant Blogs
Knowing the interest of your child will help you guide your child better.
Back answering is not just a misbehaviour of your child. There might be underlying reasons for that.
Nail biting is common not only in children but also in adults. It is important to understand the underlying reasons behind this habit.
When a toddler asks you a question, either it comes out of curiosity or it could be just attention seeking. Whatever is the case, it is always best to feed your child's curiosity and give them undivided attention.
Waking up early is always a task but rather than making it a happy start we tend to begin with tantrums.
Sibling rivalry is an age-old problem and get can be addressed easily if done at the right time.
A child is bound to throw a tantrum because who else if not the child. This does not mean the tantrums can not be tamed.
A child will always stay true to his/her nature. Nonetheless, there is always room for changes and improvements.
If a child is not playing alone, it does not mean (s)he is an introvert child, there can be other reasons as well.
Intolerance is not the same as possessiveness. It might have underlying reasons.
Children do not understand the concept of "stealing" so instead of dealing with this situation using your anger, it is better to sit with your child and make him/her understand why they should not be doing this.
Every child needs full attention of a parent. So, pause and reflect on your parenting to make sure none of your children feel left out.
It becomes a little awkward to explain such things to your child.
Discipline teaches your child how to behave and how not to behave in social and routine situations. It also lays the foundation for the kind of adult the child is going to be.
All humans are stubborn, more or less. That does not mean you cannot teach your child to put their foot down and patiently listen to what the other person has to say.