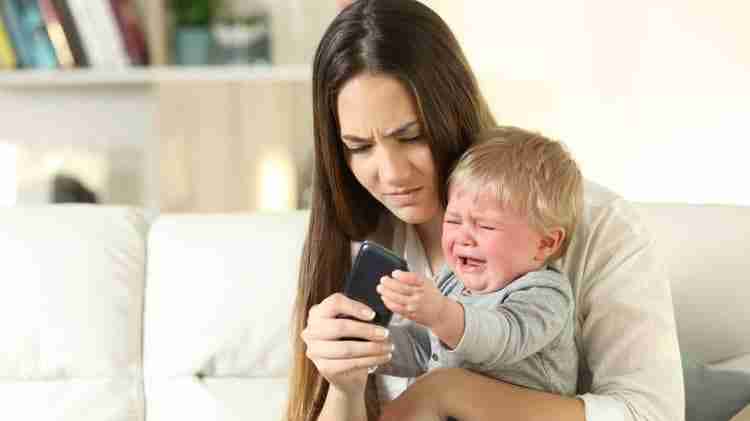 A child is bound to throw a tantrum because who else if not the child. This does not mean the tantrums can not be tamed.
Like adults children also start exploring their behaviour at different ages. But like adults, children don't have words to express their emotions; they are just discovering different ways of behaviour in order to influence people. So tantrums are just method of expressing feelings for children, all we need to do is try and understand what is happening around them.
Tantrums cannot be totally avoided but of course can be controlled. Take the following steps to cope with your child's tantrum issues:
Ensure the child is not stressed – if the child is tired, hungry or stressed he/she may experience tantrums.
Identify the sources that lead to tantrums, for e.g. If your child is experiencing tantrums when you are involved in a conversation, try to hold it for a moment and listen, in case you are avoiding it might trigger and lead to a frustrated behaviour. Next, time when you have a long family conversation, ensure you have a book to read or some colouring assignment for a child to keep them busy.
Distract your child and don't try to be rebellious when the child is experiencing tantrums. Just try to change the environment or start a new activity.
Just try and talk about the feeling, encourage them to name the feeling. For example if the child throws a toy, ask them why did they throw? It wasn't working? What could have been done? And what could be the consequences of throwing it?
Keep calm, take time (a minute) to control yourself first before reacting to the situation. If you get angry, situation can be hard both for you and your child.
Be consistent in your approach, if you give a phone to child during meals when the child experiences tantrums and sometimes you don't, things can get worse.
Note: Once the child turns 5, tantrums may considerably reduce as they develop an understanding of consequences of their behaviour. You can explain them immediately or at night in the form of a story.
Relevant Blogs
Sibling rivalry is an age-old problem and get can be addressed easily if done at the right time.
Knowing the interest of your child will help you guide your child better.
It becomes a little awkward to explain such things to your child.
A child is entitled to his/her choices of choosing friends and playmates.
Self esteem or self confidence plays a huge role in an individual's life. Encouraging a child's confidence at the right time can do wonders.
Every child needs full attention of a parent. So, pause and reflect on your parenting to make sure none of your children feel left out.
Shouting only makes matters worse, be it you or your child.
Children do not understand the concept of "stealing" so instead of dealing with this situation using your anger, it is better to sit with your child and make him/her understand why they should not be doing this.
When a toddler asks you a question, either it comes out of curiosity or it could be just attention seeking. Whatever is the case, it is always best to feed your child's curiosity and give them undivided attention.
A regular habit or not, thumb sucking can cause problems in a child's speech.
A child will always stay true to his/her nature. Nonetheless, there is always room for changes and improvements.
Intolerance is not the same as possessiveness. It might have underlying reasons.
Before assuming that your child is a disobedient child, assess what according to you is disobedience.
Children lie when they feel they actions will not be accepted by their parents. Assure your child that you will be there to support them when things go downhill.