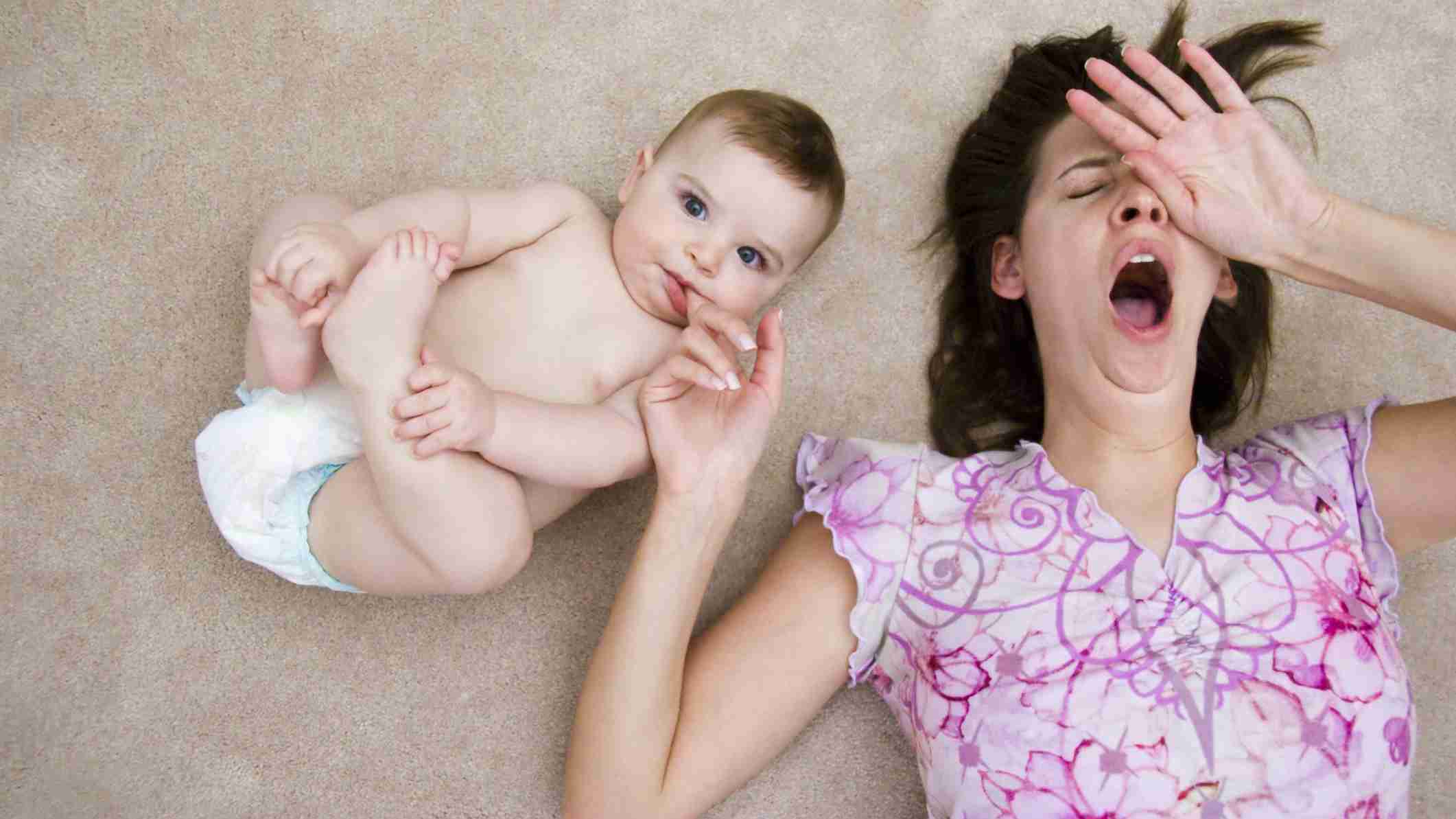 Mothers tend to get cranky during the day because it is difficult for them to get sound sleep with the little one around.
To deal with your crankiness, two things can be done here:
Ensure your baby has sound sleep during the night.
Ensure that you are properly rested during the day. (When the baby is young and you have to feed the baby or change the diapers, it is not possible for you to get rest during the day.)
The simple rule is if the baby has a sound sleep you can sleep better and if you sleep better at night, you wake up better- energetic and bright.
Steps you can take so that the baby/child sleeps better at night:
Make a sleeping ritual. If the baby is too young (infant), you can simply sing a lullaby, make it a point to sing the same song and use it like your sleep song or you can play the same sleep music each night.
For a baby who is above a year, you can make a sleeping sequence like brushing teeth, bath time, changing nightwear, reading books, lights out, sleep.
For a child who is above 3 years, you can have a bedtime conversation each night before reading a book. Ask your child about their day at school, tell them your routine and make it an interesting conversation. Tell them stories or read a book, change into pyjamas, brush teeth and go to bed.
Turn off all screens 1 or 2 hours before bed.
Train your baby and associate bed and bedroom to deep sleep and relaxation time.
Even after this, if you find your child is unable to sleep properly at night for days and weeks together, it is better to see a paediatrician or a sleep specialist.
Steps to take a rest in between sleepless nights and cranky days
Make time for yourself during the day. When the baby sleeps during the day, you go and sleep instead of running for pending chores.
Create a nice space in your house, cosy and comfy and perfect for you to relax.
Ask help from friends, family or your spouse to watch over the baby till you take a nap.
Take turns with your partner at night and even during the day so both of you feel rested.
But with little kids around it is always difficult to sleep at night so just keep patience, once they grow up you will be alright. Try and cope with it.
Relevant Blogs
It is difficult to talk about money matters with children but it must be done.
Divorce can be quite difficult for a child. It is important that parents handle this situation very carefully.
The problem of stammering bothers parents a lot. The problem of stammering can be improved upon by following a few tips.
Co-parenting after separation can be difficult to manage but it needs to be worked out between the husband and the wife for the sake of the child.
Raising a single child is absolutely alright; do not let the external pressure affect you.
A child's thought process is majorly influenced by the people around him/her.
Things what we learn in childhood stay with us forever. So investing time in raising a happy child is worth it.
Children have parent preferences; this is common and temporary so don't you worry.
In times of stress, it is important to let your child know that you are there for them.
Conflicts between parents and grandparents are bound to happen but this should not affect your baby in any way.
Addiction/obsession is not something which can be immediately worked upon.
There is a difference between talented child and a gifted child.
It is impossible for a parent to not get angry with children during their parenting journey. Maintain your cool and things will get back to normal.
In today's era, almost all parents face the problem of "Digital Addiction" in children. One question to ponder upon though is, "Who introduced them to screens and why?" While you figure out the answer to this question, let's have a look at what digital addiction is.
Many families observe that children don't want to spend time with their grandparents. This can be improved with a few steps.