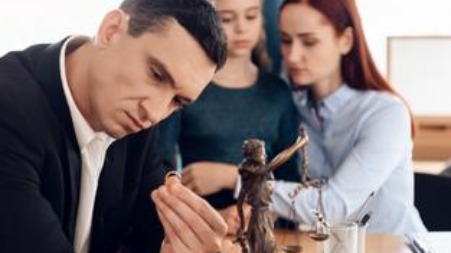 Divorce can be quite difficult for a child. It is important that parents handle this situation very carefully.
Divorce is harsh on both, the parents and the child(ren). If you have planned for divorce, then surely it must have been after a lot of thought and because the relationship was just too difficult to carry on with. First and foremost thing is to remember that divorce is between husband and wife. The child is nowhere at fault in the whole scenario. So (s)he should not suffer.
Things to keep in mind before going ahead with divorce:
When you have decided to get divorced, take into consideration your child's age and also take their consent for the same. It is important to get your child(ren) on the same page as you are because the divorce is going to affect them as well.
Our social structure dictates that a child should stay with both the parents. But with divorce, that's not going to happen. So explain this change to your child that now (s)he will be staying with only either of the parents.
It is understandable that both the parents might want the custody of the child. But here, don't be selfish. Instead of keeping yourself first, keep your child at the centre. Both of you might know who the child is most comfortable with and with whom (s)he close to. When you have the answer, decide mutually that the custody of the child should go to that parent.
Things to keep in mind during the legal process of divorce:
Avoid heated arguments and conflicts in front of your child. Keep legal talks away from your kids. If there is any disturbing conversation to be made, do it in your child's absence.
Confine negativity and blame to private therapy sessions.
Converse with your child: Listen to them carefully. Make them comfortable. Ensure they feel safe, secure and heard whenever they want to talk. Help them put their feelings into words.
Show validation for their feelings: Let them know it is okay to feel sad without their father or mother. And at the same time there are reasons to be happy as well for the changes in the future. Like if there is going to be change in the house or school, let them know it's going to be new and exciting too. Give them perspective.
Make it very clear that they will always be loved by both parents. They are never at fault; children tend to feel guilty so make sure they know it clearly that divorce is no one's fault. It is just that sometimes elders can't adjust the ways the other person lives. That is why they have mutually decided to stay in different places. Keep it simple and truthful and explain keeping their age and maturity into consideration.
Allow kids to express disappointment: They can talk about their pain or grief. They may exhibit some awkward behaviour when they can't accept the changes. Sometimes they themselves do not understand or realise the cause of their anger or frustration. Give them some time to adjust. Be supportive and co-operative. We all go through such rough phases so allow them to feel it and be with them, talk to them. Get clinical help if required. Talk to a counsellor. Get help whenever required.
After the divorce, keep in mind:
Once the custody matter of the child is resolved, it is upon the parent with whom the child stays that they don't speak negatively about the other parent in front of the child. Divorce is an issue between a husband and a wife, the child is never at fault. And so the child should not suffer nor should (s)he have any negative feelings about either of the parents.
Whatever arrangements you have made for you and your child – number of times the child meets the other parents, meeting arrangements as a family, family outings, etc. – all need to be discussed with the child in plain black and white terms. Never keep a child in shady greys of doubts.
Keeping them in doubt will hamper a child's relation with both the parents.
Bee Suggestions
The generation gap not only exists between parents and children but also between grandparents and grandchildren too.
It is difficult to talk about money matters with children but it must be done.
Addiction/obsession is not something which can be immediately worked upon.
Having a baby would have changed your day-to-day lives. But it may affect your relationship too. According to research, about two-thirds of couples become unhappy with their relationship within three years of having a child.
A parent's mental health is of the top most priority when it comes to parenting. A healthy mental space leads to a happy and healthy bond between a parent and a child.
Every individual has different thought and opinions hence arguments between parents regarding the parenting of their child(ren) are bound to happen. But that doesn't mean that there's not a way out.
Children have parent preferences; this is common and temporary so don't you worry.
Neglect is most of the times unintentional. So keep a check on yourself and also on your child to make sure your child is not getting sidelined because of your other responsibilities.
Getting caught in the act is awkward for a child as well as the parents.
Separation anxiety can be difficult to deal with but things can be made easy by following a few measures.
Children, by birth, do not know gender bias. Hence it is important to not unknowingly introduce gender bias to children.
A parent's mental health is of the top most priority when it comes to parenting. A healthy mental space leads to a happy and healthy bond between a parent and a child.
In times of stress, it is important to let your child know that you are there for them.
Be very observant of how your child behaves, that should help you understand your child better.
Co-parenting after separation can be difficult to manage but it needs to be worked out between the husband and the wife for the sake of the child.